TOUCHED BY...
DANIELLE BENVENUTO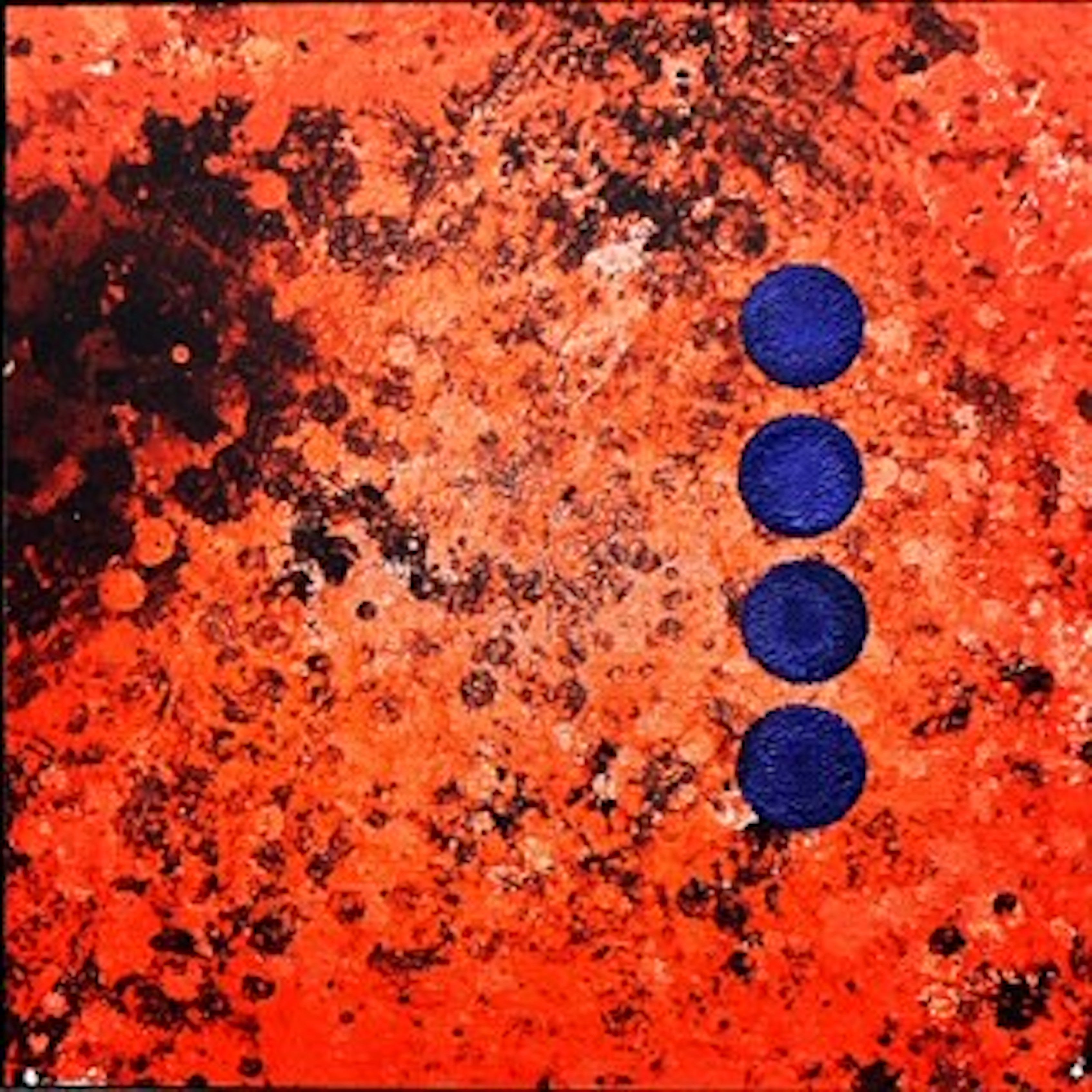 1.EXHIBITION:
FROM CHAOS TO ORDER:
A FRANK MASSHOLDER
&
DANIELLE BENVENUTO
COLLABORATION
Frank Massholder and Danielle Benvenuto join forces bringing their first duo exhibition to Berlin titled "From Chaos to Order". Massholder presents his "Floorways to Art" project, one he conceived many years ago after following an impulse to photograph a spilled glass of wine lying on the floor. Afterwards he began photographing the random designs created by splashes of paint he saw on the floors of artists from all over the world. Benvenuto presents her circle paintings, a unique art form she developed in conjunction with her hallmark soul portrait paintings. In these works influenced by her prior career as a psychologist & energy healer, she uses colors, the geometry of circles & movement to express the unseen world of energy.
Massholder & Benvenuto recently merged their signature art forms to create a third world where circles meet the random designs of paint splashes. One can see in this joint creation both chaos and form as they move in and out of relationship to one another. In this dialogue, one can imagine or see a new world or a new potential as it births its way into existence. An exhibition not to be missed!
21.11.-12.12.2020
PROJECT SPACE KIMGO = KUNSTFORUM BERLIN
JOHN.SCHEHR-STRAßE 1 10407 BERLIN
SMOOTH OPENING 21.11. FROM 11AM UNTIL 10PM
FRANK MASSHOLDER:
After seeing the "circle" paintings of artist Danielle Benvenuto, the idea of a collaboration with her came to my mind. The idea of adding a certain touch to the floors inspired me and so I asked her if she could imagine it...she tried 3 or 4 paintings to start and alas! It came together so harmoniously as if the extra color added by her was dripping from the brush of the floor's owner. A new series was born.
DANIELLE BENVENUTO:
Touching the floors of Frank Massholder has been a fun and intersesting experience. I've always thought his floor project was a brilliant idea and so when he asked me to collaborate, I felt both curiousity as to what could happen and also resistance as I didn't want to "touch" what was already a sound concept. As I started to paint the floors, I found myself feeling quite relaxed as if in a meditation, letting the floor inform me about where it wanted to be touched as well as the greater whole: the energy of the artist whose floor it was, the world of ideas and inspiration living inside me and something bigger than it all. Adding my circles to the floors, feels to me like a new universe is being born but different than a solo creation it's a world where many creative sources come together to create another possibilty. Synergy at its best..
NEZHNAYA #06
60x60 { 2019
touched by
DANIELLE BENVENUTO
2020
NEZHNAYA #07
20x20 | 2019
touched by
DANIELLE BENVENUTO
2020
FIEGEN #08
20x20 | 2018
touched by
DANIELLE BENVENUTO
2020
SOLD
GRIMMLING #07
20x20 | 2019
touched by
DANIELLE BENVENUTO
2020
RANK #02
20x20 | 2018
touched by
DANIELLE BENVENUTO
2020
PUGGIONI #02
20x20 | 2019
touched by
DANIELLE BENVENUTO
2020
NÜCKEL #03
20x20 | 2020
touched by
DANIELLE BENVENUTO
2020
HUEBNER #10
20x20 | 2019
touched by
DANIELLE BENVENUTO
2020
HUEBNER #06
20x20 | 2019
touched by
DANIELLE BENVENUTO
2020
HUEBNER #03
20x20 | 2019
touched by
DANIELLE BENVENUTO
2020
GRIMMLING #07
20x20 | 2019
touched by
DANIELLE BENVENUTO
2020
GRIMMLING #07
20x20 | 2019
touched by
DANIELLE BENVENUTO
2020
GRIMMLING #07
20x20 | 2019
touched by
DANIELLE BENVENUTO
2020
ROHRINGER #06
60x60 | 22022
touched by
DANIELLE BENVENUTO
2022


VISUMAN #03
60x60 | 2018
touched by
DANIELLE BENVENUTO
2022
VISUMAN #01
60x60 | 2018
touched by
DANIELLE BENVENUTO
2022
GALERIE Z22#06
60x60 | 2018
touched by
DANIELLE BENVENUTO
2022
BENKA #05
60x60 | 2018
touched by
DANIELLE BENVENUTO
2022
JOAX#06
60x60 | 2019
touched by
DANIELLE BENVENUTO
2022
GALERIEZ22 #11#06
60x60 | 2018
touched by
DANIELLE BENVENUTO
2022